Debrecen hotels at discounted price
Debrecen hotels at discounted price
Debrecen is one of the most populated cities and the second largest town in Hungary and residence of Hajdu-Bihar county as well. The cultural institutions and events of the city are well-known among tourists: the health bath, open-air bath and sports centre, Funpark, Botanic Park & Zoo and many other program alternatives await visitors. Our selection of Debrecen hotels and apartments on HotelTelNet's website offers 3-4-5-star Debrecen hotels and apartments. Spend a wellness weekend in Debrecen! Book your hotel room or apartment in Debrecen online right from HotelTelNet-Website and save up to 25 percent of your travel expanses.
Debrecen
Debrecen
from EURO 110!
Eastern Hungary's first 5-star hotel, Hotel Divinus can be found in walking distance from the centre of Debrecen, at the gate of Nagyerdo (Great Forest), close to Aquaticum Mediterranean Pleasure Baths. The wellness hotel awaits its guests with rooms exhibiting classic furniture in recent outfit, wellness services, typical meals of the region and Mediterranean specialities. The capacity of the conference halls of Hotel Divinus provides convenient places for organizing smaller meetings and greater seminars, even conferences for 200 persons.  
Hotel Divinus Debrecen***** - Akcios Divinus Wellness Hotel Price list, Online Reservation
Packages: 12 pieces
---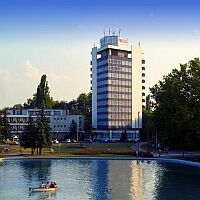 Apartment Debrecen
from EURO 56!
The thermal hotel, Hotel Nagyerdo is situated in the second largest city of Hungary – in Debrecen. The hotel offers thermal pools, various health and wellness services, sport and fitness opportunities.
Hotel Nagyerdo Debrecen 3* - Akcios Termal Hotel Nagyerdo Debrecenben Price list, Online Reservation
Packages: 10 pieces
---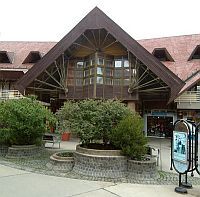 Debrecen
After complete renovation in 2007 the 3-star Centrum Hotel Debrecen awaits the guest in the historic city centre of Debrecen. Thanks to its central location and family atmosphere on weekdays the hotel is the ideal accommodation for business travelers and - at weekends – the ideal starting point for family excursions. The hotel's Centrum Restaurant with glass roof offers the masterpieces of the Hungarian and international cuisine. The conference centre of 800 m² can host up to 400 persons.  
Centrum Hotel Debrecen 3* - Akcios Hotel Centrum Debrecenben Price list, Online Reservation
---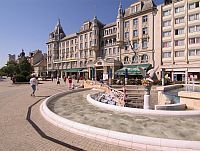 Debrecen
from EURO 42!
The 3-star Grand Hotel Aranybika is located in Debrecen, in Eastern Hungary. The three-star hotel offers 205 rooms and more restaurants. Our guests can enjoy several programmes and sights organized by the hotel: 'puszta' programme in Hortobagy, dinner in a 'csarda', trip to Tokaj, etc.
Grand Hotel Aranybika Debrecen 3* - Akcios Grand Hotel Debrecenben Price list, Online Reservation
Packages: 4 pieces
---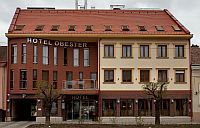 Debrecen
Special offer! Free night: 6 = 5 !
from EURO 69!
Hotel Obester ****, the world's first Hussar hotel is an authentic curiosity in the historic downtown of Debrecen. It is one of the hotels of Eastern Hungary with the highest standards. The unique four-star Hotel Obester commemorates the times of Hussars with the specific equipment and the exhibited objects. Uniquely equipped, comfortable rooms, luxury suites, wellness services and culinary indulgence are at guests' disposal who wish to enrich with unforgettable experiences in an unrivalled ambience.
Hotel Obester Debrecen 4* - Akcios Obester Wellness Hotel Debrecenben Price list, Online Reservation
Packages: 3 pieces
---
Nyiradony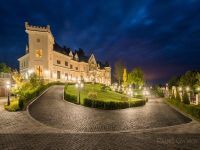 Nyiradony
Special offer! Free night: 7 = 6 !
from EURO 184!
Borostyán Med-Hotel is located 20 km from Debrecen in Nyíradony-Tamásipuszta. In the four-storey hotel air conditioned rooms, a wellness center with thermal pool, a Health center and an adventure park await the guests, so Borostyán Med Hotel is an ideal choice not only for families, but also for those who wish to relax and recover. The conference rooms of the hotel provide the ideal place for conferences and corporate events as well as weddings and family gatherings. Borostyán Med-Hotel **** in Nyíradony awaits its guests with special discount packages including full board service.
Borostyan Med Hotel Nyiradony 4* - Akcios hotel teljes ellatassal Price list, Online Reservation
Packages: 5 pieces
---
© 2002 - 2018
www.hoteltelnet.hu
Hungary Telephone / fax: +36 (1) 227-9614 email:
info@hoteltelnet.hu
Hoteltel Kft. |
Travel Hotels partners
|
Aff
|
Privacy policy